Supporting IT Professionals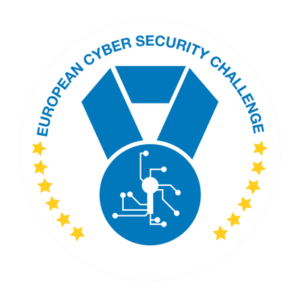 The growing need for IT security professionals is widely acknowledged worldwide. To help mitigate this shortage of skills, many countries launched national cybersecurity competitions targeting towards students, university graduates or even non-ICT professionals with a clear aim to find new and young cyber talents and encourage young people to pursue a career in cyber security. The European Cyber Security Challenge (ECSC) leverages on these competitions by adding a pan-European layer.
The European Cyber Security Challenge is an initiative by the European Union Agency for Cybersecurity (ENISA) and aims at enhancing cybersecurity talent across Europe and connecting high potentials with industry leading organizations.
How to participate – National Competitions
European countries host their national cybersecurity competitions. The winners of the national contests represent their countries in the ECSC.
Similar to the ECSC, the national cybersecurity competitions consist of security-related challenges from domains such as web security, mobile security, crypto puzzles, reverse engineering, and forensics, which the participants have to solve in order to collect points. The individuals with the most points win the competition and secure a place in their national team, which will go on to compete in the ECSC finals.
To participate in the European Cyber Security Challenge, please check the list of Participants to see which countries are taking part in the event.
Further information: https://ecsc.eu